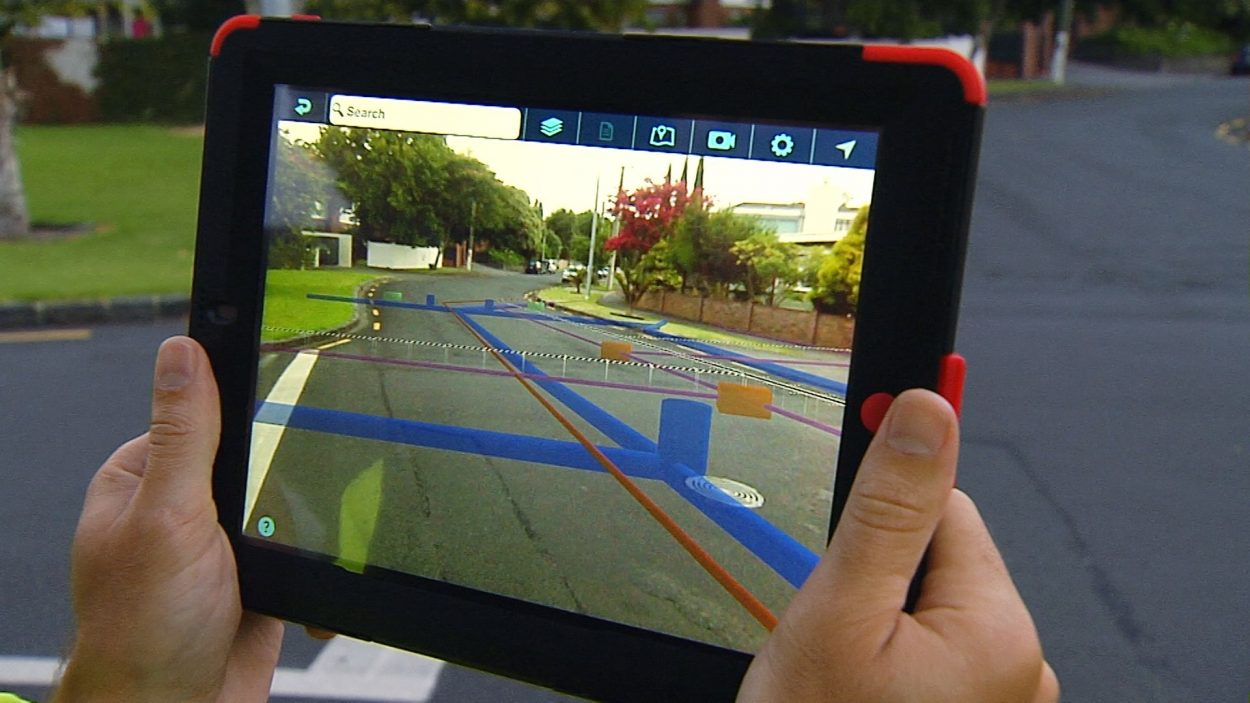 Take your digital data into the field to easily visualise, interrogate and update using Augview.
Select Surveys employ a market-leading Augmented Reality application that integrates digital data with reality on your smartphone or tablet.
Augmented Reality technology is used to display digital information through the camera of a mobile device, allowing users to see objects that may be obscured in the real world, as well as interrogating enhanced asset information for more informed decision making.
This technology is particularly useful for visualising underground utilities that would normally be obscured in real-view and it improves site Health & Safety by increasing visibility of utilities and providing additional assistance in interpreting complex drawings with multiple & stacked utilities.
We collate a wide scope of data including CAD/BIM and GIS to position objects in real space and time to be visualised through your mobile device, whilst the metadata is instantly updated as work progresses on site.
Additional information including online mapping; photos; videos; documents; 3D models; and attributes can all be added to the asset model, making it an ideal tool for most applications including works within the BIM process; asset management; GIS information; stakeholder engagement; public consultation; and pre/post-work assessments.
Utilising Augview enables us to:
Reduce site risks by making all necessary information easily available to field workers
Increase productivity of field workers
Save time on projects by easily understanding the location of assets from your existing utility and mapping data
Improve the accuracy of your asset data
Resolve conflicts early by having clear 3D Visualisation of the above and below ground infrastructure
Ensure a safe project delivery by having a perfect view of the project and its' risks
Improve the quality of your site inductions
Improve planning by having a realistic view of utilities pre-works
Simplify interpretation of drawings with complex, multiple & stacked utilities
Effectively validate exposed excavations
Identify design constraints and visually solve design issues
Capture new asset data by combining high accuracy GNSS devices
Check & verify the construction sequence on-site by combining the 3D construction sequencing model and the real-world site environment
See what Select Surveys can do for you. Send us an enquiry.