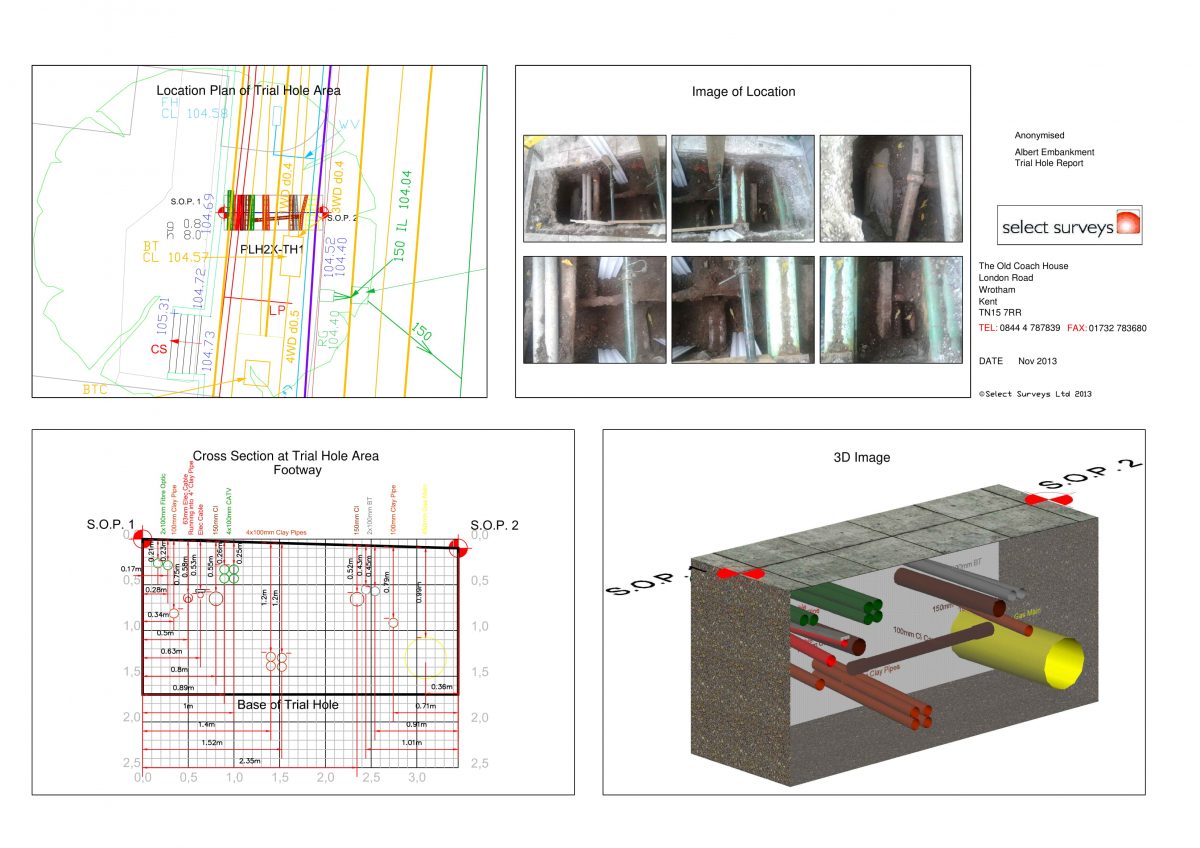 Ground investigations are a PAS128 verification survey [QL-A] and are a common way to determine the makeup of the ground at any particular depth under a potential development site. These operations carry a certain risk of utility strikes unless appropriate precautions are established for locating buried services and structures, prior to the commencement of drilling. We are proud to provide an all-inclusive service, combining borehole drilling and soil testing with the provision of utility records and the surveying of all utilities, in order to guarantee safe borehole drilling.
Trial Holes, also known as Trial Pits, are a time-efficient and cost-effective technique utilised assess soil profiles, as well as groundwater conditions at a given location. They help us to assess and confirm shallow-foundation construction where there are existing utilities by deploying bespoke machinery, or by hand-digging the area. Our Engineers provide Trial Holes to assess the ground conditions with consideration the Soakaways, Contamination Analysis, WAC Testing & Designs. We deliver Trial Holes efficiently & cost-effectively, by obtaining samples in accordance with ISO 14688-1; and BS EN ISO 14689-1: 2003, by way of hand-digging or utilising machines.
Also see Virtual Trial Holes
Vacuum Excavation is a technique that speed up the process of below-ground excavation whilst simultaneously reducing the health & safety risks, environmental impacts and overall project costs. By forcing air or water into the location, we are able to safely loosen the soil and disintegrate any sizeable materials before using a bespoke air vacuum to remove the unwanted debris, including solids & liquids. Vacuum excavation is becoming one of the more favoured non-destructive techniques and can easily be applied to locations where it is not viable to accommodate large machinery.
See what Select Surveys can do for you. Send us an enquiry.