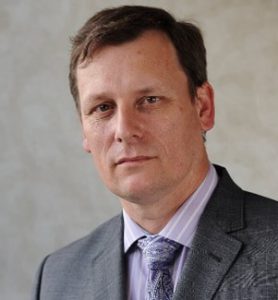 In April Ian Harper, owner of HSRM Ltd, a global Health and Safety consultancy, joined a panel of industry professionals to discuss the health and safety issues impacting upon the construction industry at the annual WSH Conference, hosted by the BCA Academy and IOSH Singapore.
Following his presentation to over 300 delegates at the conference, Select Surveys sat down with Ian to get his thoughts.
Post-Pandemic Resilience
Since Covid placed restrictions on travel it became harder to visit project sites around the world, which has hampered my ability to do my job, as well as many others. So what's the solution, bring the project to me? Well, why not? With the evolution of photogrammetry, the science of making a 3D model from 2D images, anyone with a phone can duplicate a project, structure, object, or environment that I can examine in just as much detail from the comfort of my own office.
This process, also known as digital twinning, is becoming an increasingly popular solution to the changing nature of the construction industry.
Minimising Risk
Whilst the pandemic highlighted the need to be able to work remotely, photogrammetry and AI was the key to minimising health and safety risks in hazardous environments long before that. For example, being able to identify potholes in high-speed roads automatically, to being able to inspect inside a confined space with poor lighting.
The technology also allows a blended virtual reality model to be created, enabling construction of projects in the virtual world. This helps identify any potential conflicts, removing clashes, rework and whole life cycle hazards, drastically reducing the amount of site time required on the ground – enhancing safety performance and reducing the projects carbon footprint.
Case Studies
Attendees of the BCA Conference were invited to see how digital twinning has contributed to some of Select Surveys real-life projects. Through the use of AI, delegates were transported to the Queens Tower in London and were able to take dimensions and angles of the building with high degrees of accuracy virtually.
They were also shown high resolution images of damaged inspection covers taken in Glasgow, seamlessly blended into a virtual reality video to be examined back at head office in a matter of moments.
Overall the benefits of photogrammetry are clear to see. It makes it possible to travel anywhere and see anything as if you were there. It's not just the safety benefits – the environmental benefits, cost savings and ease of use make it one of the most highly sought after self-sustaining solutions around for the industry.
For more information on Select Surveys use of photogrammetry for your project, or any of the services we offer, contact us today.